MST is a long established, Agricultural, Groundcare, Construction and Horticultural dealership. We operate from three sites in Tiverton (Mid Devon) Lee Mill (South Devon), and our new site at South Petherton (Somerset).
We pride ourselves on the quality franchises we have and our fantastic team of people, who are key to the friendly and professional service we provide. Our opinion is MST represents an excellent choice for anyone who is passionate about machinery and the industry we serve.
We're growing, so we're looking for forward thinking, ambitious individuals who want to contribute to the success of the business, and of course enjoy being part of a top rate team! A team who we really do seek to look after.
____________________________________________________________________________________________________
All our vacancies are below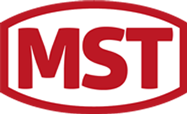 Agricultural Sales Representative - South Devon
Competitive Salary
Hours: 8am to 5pm Monday to Friday with additional hours required to cover some Saturdays and shows/demonstration days.
The Role: We're looking for someone who has strong industry knowledge, who will hit the ground running with demonstrable experience in agricultural machinery sales.
The successful candidate will bring a network of well-established contacts within the farming community to complement and develop our existing customer base. You will work alongside a supportive and successful sales team who have developed a reputation for delivering on quality products and Aftersales support. As such, you are required to be flexible with the drive to succeed and have the commitment to go the extra mile for all our customers.
We are renowned for understanding our customer's needs so you will require in-depth knowledge of advanced farming techniques and practices, with the ability to steer our customers toward the right solution that meets their specific farming needs. Therefore, you will be solution focused with a record of delivering great customer service.
This role represents an exciting opportunity for someone living within the South Devon area, as you will take advantage of an existing client base whilst developing your own key accounts. Your success will be rewarded with a highly competitive remuneration package and a number of Company benefits, along with specialist training through AGCO.
If you feel you have the right experience we're looking for, why not get in touch for an informal and confidential chat with Matt Hellyer on 07836 210842 or send your CV to laura.daniels@longhousegroup.co.uk
Main Duties Include:
Plan and arrange day to day visits to new and existing customers to generate sales leads
Arrange and perform demonstrations of machinery
Produce accurate quotes, complete sales and maintain all necessary paperwork
Deliver and install new machines
Attend and support the set-up of various sales events
Completion of sales reports
Collect customer data electronically
Cross sell other MST products and services, and liaise with other departments
Attend and participate in all Sales training and development opportunities
Contribute to the review of safe working methods and overall H&S for the Sales department, ensuring the correct use of machinery and equipment at all times.
Personal Specification:
Experience in Agricultural sales
A team player with the ability to cultivate lasting relationships with customers and suppliers
Excellent communication and a good level of computer and literacy skills
Confidence in dealing with customers and the ability to upsell products and services
A drive to succeed, with an adaptable approach towards closing the deal
A responsible and conscientious approach to H&S
Flexible over working hours
Benefits Include:
Competitive salary, plus commission
Vehicle, mobile, laptop and Ipad
22 days holiday, plus bank holidays
Company Pension
Staff Discounts
Ongoing training
Service Controller - Lee Mill, South Devon
MST are looking for an ambitious Service Controller to drive the ongoing success of our Lee Mill Service Department. This is currently a supervisory position with the opportunity for the right candidate to develop their career as the business grows. The successful candidate will be able to demonstrate strong leadership skills and must have direct or transferrable industry experience within a workshop environment.
You will be comfortable in a customer facing role, with the ability to identify parts and provide specialist advice over the counter/telephone. You will provide effective leadership to the Service Team through efficient planning, identifying training needs and ensuring a safe working environment. You will also be responsible for the timely billing of jobs and registering warranty claims.
Whilst specific industry experience would be highly desirable, we would also consider candidates with transferrable plant machinery service experience. Above all, you will need a passion for the type of machinery we sell. So, if you're looking for an exciting opportunity to develop your career with a supportive company, we'd love to hear from you!
Duties to include:
Ensure a consistent, high standard of service is delivered by the Service Team
Provide specialist Service advice to our customers over the counter/telephone
Build new relationships with customers to increase department growth
General administrative duties to include management of the workshop diary, billing and warranty claims
Maintain a high level of H&S within the workshop and associated areas
Deliver regular toolbox talks to raise H&S awareness
Manage your department's fleet vehicles in accordance with the Company Vehicle Policy and comply with all Operator Licence requirements.
Arrange appropriate training for the Service Technicians to ensure our compliance with current legislation
Skills:
Strong leadership skills with direct or transferrable industry experience
Ability to identify common motor vehicle faults and parts, with the passion to learn about specialist machinery
Excellent communication skills with the confidence to build long lasting customer relations
A good level of numeracy, literacy and ICT skills
An accurate and organised approach to ensure efficiency during busy periods
Knowledge of horticultural machinery would be highly desirable
A full, clean driving licence is essential
Must be adaptable and available to work 8am – 12:30pm Saturdays, as part of a rota system
Please contact Sarah Churchward on 01752 690390 for an informal chat or send your CV and cover letter to laura.daniels@longhousegroup.co.uk
Part-Time Workshop Administrator - Lee Mill (South Devon)
Hours: 20-24 hours per week (either 3 full days or 5 half days Monday to Friday between 8am – 5pm)
Holiday: 22 days per annum, plus bank holidays (pro rata)
Competitive Salary
The Role: Our workshops are at the heart of the business, offering a highly dependable and reactive service to all our customer needs.
We're looking for someone with PA qualities, who would thrive in a very busy, priority changing workshop environment, supporting the Service Controller in their daily activities.
This role is highly varied and would suit someone who is solution focused and able to think on their feet. You will ideally have Motor Vehicle Service Administration experience but more importantly the desire to learn about the industry, with the ability to build a rapport with Technicians and customers alike.
Duties to include:
Workshop & Warranty Administration:
Check and input all Technician's time sheets onto the Gold System and communicate on-call information with Payroll within a timely manner
Check and input information from job cards onto the Gold System
Set up new jobs, new customer and new machine information onto the Gold System
Assist with the processing of invoices and credits
Register new machinery for Warranty online
Prepare, submit and process warranty claims for manufacturers, in accordance with manufacture manuals
Process invoicing for warranty credit notes
Answer incoming calls and assist the Service Controller with the coordination of jobs, diary management, collection of machines and customer payments
Arrange training for the Technicians as directed by the Service Controller
Ensure weekly vehicle checks are carried out for all the company vehicles and delivered to the Transport Manager in a timely manner
Assist with any marketing requirements for the Service Department
Please contact Sarah Churchward on 01752 690390 for an informal chat or send your CV and cover letter to laura.daniels@longhousegroup.co.uk