MST is a long established, Agricultural, Groundcare, Construction and Horticultural dealership. We operate from three sites in Tiverton (Mid Devon) Lee Mill (South Devon), and our new site at South Petherton (Somerset).
We pride ourselves on the quality franchises we have and our fantastic team of people, who are key to the friendly and professional service we provide. Our opinion is MST represents an excellent choice for anyone who is passionate about machinery and the industry we serve.
We're growing, so we're looking for forward thinking, ambitious individuals who want to contribute to the success of the business, and of course enjoy being part of a top rate team! A team who we really do seek to look after.
____________________________________________________________________________________________________
All our vacancies are below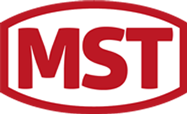 Agricutlural Sales Representative – East Devon/Somerset
Competitive Salary
Hours: 8am to 5pm Monday to Friday with additional hours required to cover some Saturdays and shows/demonstration days.
We're looking for someone who has strong industry knowledge and experience, who will hit the ground running with demonstrable experience in agricultural machinery sales.
The successful candidate will bring a network of well-established contacts within the farming community to complement and develop our existing customer base. You will work alongside a supportive and successful sales team who have developed a reputation for delivering on quality products and Aftersales support. As such, you are required to be flexible with the drive to succeed and have the commitment to go the extra mile for all our customers.
We are renowned for understanding our customer's needs so you will require in-depth knowledge of advanced farming techniques and practices, with the ability to steer our customers toward the right solution that meets their specific farming needs. Therefore, you will be solution focused with a record of delivering great customer service.
Due to our expansion within the Somerset area, this role represents an exciting opportunity for someone living on the East Devon/Somerset border who can take advantage of both an existing client base and have the confidence to develop a new area. Your success will be rewarded with a highly competitive remuneration package and a number of Company benefits.
If you feel you have the right experience we're looking for, why not get in touch for an informal and confidential chat with Matt Hellyer, Sales Director. Please contact Matt on 07836 210842 to discuss the role further. Or you can apply directly with your CV to laura.daniels@longhousegroup.co.uk
Main Duties Include:
Plan and arrange day to day visits to new and existing customers to generate sales leads

Arrange and perform demonstrations of machinery

Produce accurate quotes, complete sales and maintain all necessary paperwork

Deliver and install new machines

Attend and support the set-up of various sales events

Completion of sales reports

Collect customer data electronically

Cross sell other MST products and services, and liaise with other departments

Attend and participate in all Sales training and development opportunities

Contribute to the review of safe working methods and overall H&S for the Sales department,

ensuring the correct use of machinery and equipment at all times
Personal Specification:
Experience in Agricultural sales

A team player with the ability to cultivate lasting relationships with customers and suppliers

Excellent communication and a good level of computer and literacy skills

Confidence in dealing with customers and the ability to upsell products and services

A drive to succeed, with an adaptable approach towards closing the deal

A responsible and conscientious approach to H&S

Flexible over working hours
Benefits Include:
Competitive salary, plus commission

Vehicle, mobile, laptop and Ipad
22 days holiday, plus bank holidays
Company Pension
Staff Discounts
A friendly and cohesive team
Agricultural Yard Person - Tiverton
Hours: 8am – 5pm Monday to Friday (some Saturdays maybe required)
At MST we pride ourselves on the quality of our machinery and the service we provide. Therefore, it is vitally important that the customer sees the quality of care that has been taken whilst servicing their machine.
As a Yard Person you will ensure that no machine leaves our yard without looking its absolute best and that the yard itself is presentable, creating the right impression every time.
Besides cleaning the machines, we're looking for someone with industry knowledge and experience who will understand how to maintain an attractive display of machinery and equipment. You will have great attention to detail and have a passion for the machinery we sell, which will reflect in everything you do.
You will work closely with the Service team and you may at times need to direct customer enquiries to our Sales department, so a friendly and professional approach is also essential for this role.
If you feel you have the relevant experience we're looking for then we would love to hear from you!
Benefits Include:
Competitive salary
22 days holiday, plus bank holidays
Company Pension
Staff discounts
Please apply by sending your CV and cover letter to laura.daniels@longhousegroup.co.uk
Horticultural Service Apprentice – Lee Mill
Passionate about Horticultural machinery and want to EARN while you LEARN?
MST wants to hear from YOU!
MST is a long established, Agricultural, Groundcare, Construction and Horticultural dealership, and we believe our success is down to the hard work and commitment of our top rate team. A team we're investing in for the future.
What we're looking for...
We're looking for enthusiastic, hardworking individuals, who are passionate about horticultural machinery, and show a strong desire for career progression within the industry.
Many of our technicians have remained with MST throughout their careers and have worked their way up to Advanced Level Technician status and are well respected by customers and colleagues alike. We are proud of the level of experience we have retained, and this puts us in a great position to offer you the opportunity to be supported by some of the best in the business.
How will you learn?
Our aim is to create the best possible environment for you to learn, providing you with every opportunity to gain the experience you will need to finish your apprenticeship with confidence. You will be thoroughly supported by the whole Service Team in your journey to becoming a qualified technician and you will continue your journey to specialise in a wide range of machinery through manufacturer training and development.
At the start of your apprenticeship you will observe and learn techniques by working alongside our experienced technicians, who will provide opportunities for you to undertake small tasks that are appropriate to your stage of development. These tasks will gradually build to become more challenging over time to ensure a steady development of skills and confidence throughout your traineeship. You will attend Bicton College on a day release programme, where you will undertake practical and theory sessions to further your skills and understanding of the trade. An assessor will also visit you in the workplace to observe and assess your practical skills, knowledge and safe methods of work.
What does a typical day look like for a Service Technician?
A Service Technician's day is varied, working within the workshop and on-site. This may be to attend breakdowns that require urgent attention in order to keep the customer going. It's an interesting role with plenty of thanks from the customer when you've got them back up and running again.
General day to day duties include:
Servicing and repair of a range of horticultural machinery and equipment
Completion of work-related administration, such as job cards, time sheets and vehicle safety checks
Performing diagnostics and repairs both within the workshop and on site
Carrying out pre-delivery inspections (PDI) on new and used equipment
Assisting in the organisation of the workshop, ensuring a safe and tidy work environment
Contributing to the review of safe working methods and overall H&S for the service department, ensuring the correct use of tools and equipment at all times
Attending and participating in all service training and development opportunities
What do we expect from you?
As a pre-requisite, you will need a minimum of 4 GCSE at grade 4 or above.
Apart from that, all you need is a passion for machinery, enthusiasm and a sense of pride in everything you do. We're looking for a top-quality approach so if you think you've got what it takes then we want to hear from you today!
To apply, please send your CV and a cover letter, explaining what you know and love about horticultural machinery, and why you want a career within the industry. Please send your application to laura.daniels@longhousegroup.co.uk
We look forward to hearing from you soon.
Part-Time Receptionist/Administrator
This is a temporary position to support the accounts team and will be for a period of 3 months.
Hours of work will be Mon, Wed and Thurs 9:30am-5pm.
Responsibilities to include:
Ordering uniforms and business cards
Printing and scanning invoices
Data entry – daily cash, prepared journals, and manual stocking invoices onto sales ledger.
Switchboard duties
Daily banking
Filing and other general administrative duties
Personal Specification:
Excellent communication skills
Switchboard experience
Basic accounts administration would be desirable but not essential
Excellent organisational skills
Confident in the use of Word, Excel and Outlook
Adaptable with a friendly and helpful manner
To apply, please send your CV to laura.daniels@longhousegroup.co.uk